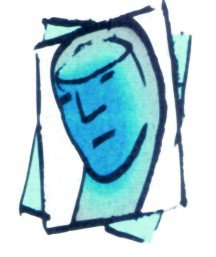 A recent article in the Annals of Internal Medicine was very interesting.  It is research to determine the cost effectiveness of hospitalists versus primary care physicians.  A hospitalist is a physician that specializes exclusively in hospital care, and the primary care physician is the family doctor that is familiar to most people.  Family physicians may receive additional training to become a hospitalist, but most hospitalists are boarded in internal medicine-sometimes in combination with other specialties.  Historically, a primary care physician was allowed to visit and consult on their patients in the hospital.  About a decade ago, insurance companies discouraged hospital visits from the Primary Care Physician (PCP), in preference to physicians that were specifically trained to perform inpatient care-the hospitalist.  At first blush, this change in physician practice appeared to make good sense.  It provided an economic incentive for hospitalists to limit their practice to the hospital.  At the same time, it limited the economic incentive for primary care physicians to visit their hospitalized patients.  It seemed like a good method to avoid duplicate charges and overlapping skills.  It assumes the hospitalist provides similar or better care than the PCP.  The outcome research does not appear to support this conjecture.
The research by Kuo & Goodwin (2011) compared five percent of all enrollees to Medicare from 2001 to 2006.  The positive side of  hospitalist care resulted in a shorter hospital stay (about half a day), and a total savings of fifty Medicare dollars on every hospitalization.  This is in comparison to management by the patient's community based PCP.  Unfortunately, examination of the elderly patient's usage of the Medicare system after discharge told a different story.  Patients cared for by hospitalists resulted in significantly greater emergency room visits after discharge, more frequent use of nursing facilities, more frequently readmissions to the hospital, and patients were less likely to be returned to their home after discharge from the hospital.  The authors concluded that the "decreased length of stay and hospital costs associated with hospitalist care are offset by higher medical utilization and costs after discharge."  There are several limitations to this study; for example the patient sample was largely elderly (selection bias), the period examined after discharge from the hospital was only thirty days (decreased power to extrapolate), and the statistical methods used may not be the most appropriate.  On the other hand, no other studies of this type, let alone size and scope, have been brought to this author's attention.
The research does not appear to make sense.  Primary care physicians are primarily trained for community-based care.  Hospitalists should have greater knowledge and experience providing care to the inpatients sampled in this study.  The inherent advantage of the primary care physician is their prior knowledge of the patient's medical history, and their personal relationship with the patient.  It is likely that the first factor is less important than the second for a couple of reasons.  The medical history of nearly any patient is easily communicated to another physician.  Most conditions are so common they have two to three letter abbreviations understood by nearly any clinician who studied in the United States.  The elderly subjects used in this retrospective study will tend to have more extensive medical histories than younger patients.  A small minority of subjects used in this study would have complicated or unusual medical histories that could not be reduced to a few abbreviations.  These study subjects may be at a disadvantage when under the care of a hospitalist.  Their history may not be fully understood by the PCP, and/or the notes obtained from the PCP may not be sufficient to direct medical care.  It is believed that these complicated hospital admissions represent a small fraction of the total hospital admissions sampled by this study, though there is no direct proof of the same.  This study also lacked an examination of premorbid mental health issues on the functional outcome of patients.  Depressive or anxiety disorder patients may have a greater need for a personal relationship with a physician, as reflected by greater usage of Medicare funds after discharge from the care of a hospitalist.
A primary care physician's personal relationship with the patient is an important variable that separates the hospitalist from the PCP.  If all else is held equal, including skill and experience, this factor looms as a gigantic independent variable.  The dependent variable in this study is the patient's health status after discharge from the hospital.  The independent variable of faulty communication between PCP and hospitalist cannot be ruled out or held as trivial, yet it is certainly less pervasive than then the personal relationship enjoyed by the PCP.  Sometimes this is referred to as "nonspecific factors" that are essential to health.  It is not that clinicians are unable to be specific in talking of these issues, it refers to the scientific difficulty of objectively measuring and comparing the features of a doctor-patient relationship.  Nonspecific factors in psychotherapy (patient's perspective) include feeling accepted, being understood, being encouraged to overcome difficulties, being respected, and having someone interested in their welfare.  This research suggests that a preexisting personal relationship with a physician leads to increased patient wellness after a hospitalization.  Many of these nonspecific factors are crucial to a positive psychotherapeutic outcome.  It is a greater conceptual stretch to suggest that a personal relationship with one's physician is crucial to a positive medical outcome.  Perhaps it is not crucial to physical health, but this study suggests that a medical doctor's personal relationship with the patient is very important-regardless of diagnosis.