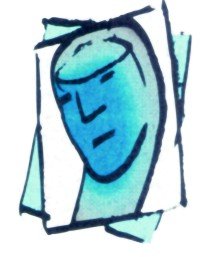 Perhaps you have read my last post "Psychotherapy 101."  The post "Psychotherapy 101″ is an introduction  into fundamental aspects of psychotherapy.  It also attempts to dispel common myths regarding psychotherapy.  I am satisfied with the post's information, but a bit unhappy with its tone.  Perhaps in my rush to dispel the "fruit and nut" aspects of psychotherapy, I did not give an accurate description of its softer side.
Even though most people seek psychotherapy to solve particular problems, there are those whose mission is to grow as a person.  It is easy to categorize these people under the "problem" label, since a desire to grow as a person assumes a certain degree of dissatisfaction with one's life.  Perceived in another way, one may regard these seekers of growth to be satisfied with their lives, yet eager to exceed the boundaries of their current existence.  It is less improving a bad thing than making a good thing even better.
Personal growth through psychotherapy is not problem oriented or solution focused.  There is no mountain of empirical literature to guide the psychologist's movements.  It is a free style exploration of one's existence.  Psychodynamic therapists have an interesting perspective on this form of exploration.  They maintain psychotherapy is the construction of a story that both the patient and therapist agree upon.  It is a simple sounding phrase, yet its meaning tends to enlarge as it is turned over in the mind.
The path of the growth oriented patient is less clear than the problem-oriented one.  The explicit goals and techniques of traditional psychotherapies render the measurement of progress and success rather easy.  The only goal of growth psychotherapy is to exceed one's current psychological limitations.  Neither the psychologist or patient knows how or when the process will end.  The psychologist may perceive the patient as complete, but only the patient has the privilege of considering themselves complete.  In traditional psychotherapy, the psychologist is largely the owner of this privilege.  For example, once the patient stops smoking or their mood is brighter, the psychologist will pronounce success.  Psychotherapy is considered complete with the resolution of the problem-oriented goal.  In growth therapies, only the patient will truly know when they have reached their goal.
Many growth-oriented therapies eschew goals as an unnecessary stifling of personal exploration.  Perhaps this is based upon the assumption that the goals of an incomplete person will be incomplete as well.  It may be true that one has to reach a certain level of psychological sophistication to formulate reasonable goals.  While this concept rings true for many high functioning people, it is not very applicable to those with more fundamental problems.  Working with victims of head injury, the formulation of any goal may be a great victory for the patient.  Lacking awareness into their deficits, the psychologist must maintain the privilege of  controlling the nature and extent of the treatment.  Growth-oriented psychotherapy assumes good cognitive functioning.
Growth-oriented psychotherapy is likely most beneficial to those whose work and home-life are generally satisfactory.  Personal growth work is easily derailed by current emergencies and old traumas.  Personal growth as a goal is certainly noble and worthwhile.  The time and expense are considerable, and the commitment is extraordinary.  The shared experience of building an autobiography is very powerful.  One cannot help but be altered by the experience.  The person emerging from this process has yet to be revealed.  It is hoped that greater awareness will bring greater clarity, and the clarity will strength our purpose.  Please leave comments regarding this post in the section below.